Windshield Repair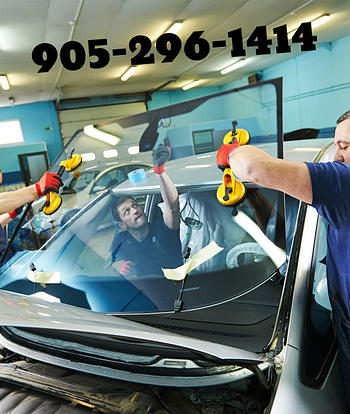 Making certain that the windshield in your vehicle is functioning properly is our top priority. The windshield plays a very important role in ensuring the safety of the passengers inside the vehicle. At Auto Glass Repair Hamilton Located in Hamilton, Ontario, our windshield technicians will take great care in repairing any damage to your windshield before replacing it as a last resort. Those dings and cracks in the windshield are in fact easily repaired when you work with a professional windshield specialist.
One of the things we stress to all of our clients is that hail damage, minor cracks, and stone chips in the windshield do not mean you are in immediate need of a new windshield. The truth of the matter is our technicians have years experience in being able to address those concerns and often make a repair that will restore the glass to its original condition. Neglecting these types of conditions however make it more difficult to make the repair, so the sooner you contact our experts the better chance we can examine the damage and determine if it considered progressive or dangerous. In the event the windshield is considered too dangerous to repair, we will replace it at the lowest price possible.
Our trained windshield repair technicians will inspect the damaged areas and determine if the repair will cause any distortion that could affect the field of vision for the driver. Where our Auto Glass Repair Hamilton technicians differ from other experts is we go the extra mile and make certain the inner polyvinyl butyral (PVB) has not been compromised in any way. This inner layer of the windshield is what hold the glass together in the event an impact cause it to shatter.
Our glass repair technicians only use high quality material to repair the windshield, provide exceptional workmanship, and always offer a 100% satisfaction guarantee on the work completed. We work hard to ensure your safety and we are available quickly to help with any concerns you have.
Our highly trained experts provide free mobile service for your windshield needs, and promise to have you back on the highway within our estimated time of repair.