Windshield Replacement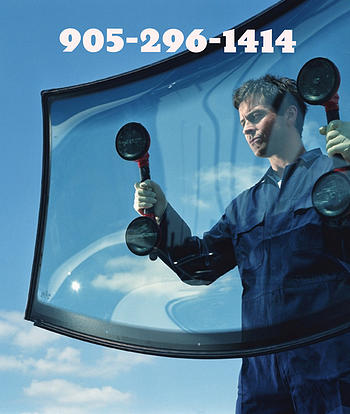 Depending on the size of the chip or crack to the windshield, most of these types of issues can be repaired by our technicians. The sooner that you bring your vehicle to us, the better chance you can save yourself the money of a replacement. Each time you drive the vehicle you run the risk of increasing that damage to the point it can no longer be repaired.
There is no reason to continue to drive your vehicle with cracks in the windshield. These small chips and cracks can easily spread across your field of vision when the car hits on bump in the road. These chips and cracks then become more dangerous because you run the risk of the glass breaking completely.
The location of the chip or crack plays a very important role in how we determine if this windshield should be repaired of replaced. When the crack is found near the edge of the windshield, it doesn't take much for it to quickly spread to the field of vision. Once the damage affects the vision of the driver, the windshield simply must be replaced.
At Auto Glass Repair Hamilton, we are committed to offering all of our clients the absolute lowest pricing on windshield replacement in this industry.
Regardless where the vehicle may be, let one of our service technicians drive out to you and make the repair at your location.