Mobile Auto Glass Service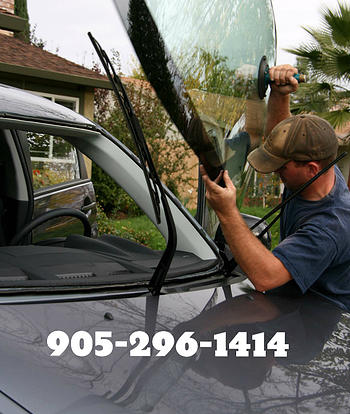 We offer the highest quality repair and replacement service when it comes to mobile autoglass in all of Hamilton Ontario. We do more than just repair chipped and cracked windshields. Our certified glass technicians have decades experience in repairing damage to back glass, side windows, and windshields. Each member of our staff will gladly walk you through the entire repair process.
Our goal is to ensure that any repair or replacement to the glass in the vehicle is done in a timely manner. Our mobile technicians strive to provide all our clients the best when it comes to repairing the damage that is convenient for you.
Our windshield experts will drive out to wherever your vehicle may be, and give you immediate attention so you do not have to be inconvenienced in any way. Whether your vehicle glass has a scratch, chip, or crack, we work flexible hours that will easily fit into your time frame.
To ensure immediate service, our team members will ask for the following information:
1. The year of your vehicle
2. The make of your vehicle
3. The model type of your vehicle